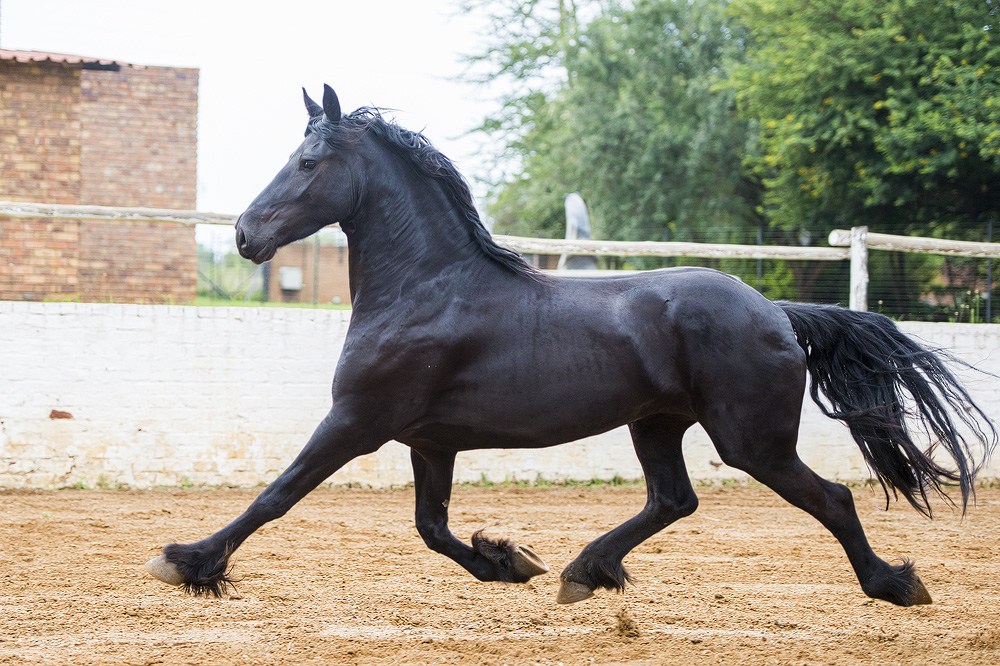 Onne 376 x Rindert 406
Dam:  Annebrecht fan Bokkum Stb
Born: 12/4/2013
Height: 1,65 cm
2018 Inspection: Star
Sjokke was imported and arrived at Doorndraai in 2015 and is a big mare with exceptional movement.  She has a sweet temperament and is very willing to work.  Sjokke had her first foal to Dries 421 in November 2019 and she is a very good mother.  She is currently in foal to Tjalf 443 'Sport'.
Offspring:
Show Results:
2018 Parys Horse & Wine Festival
5th Junior Star mares 3-5 Years In Hand.
2016 Christmas Festival
Junior Champion Mare In-Hand