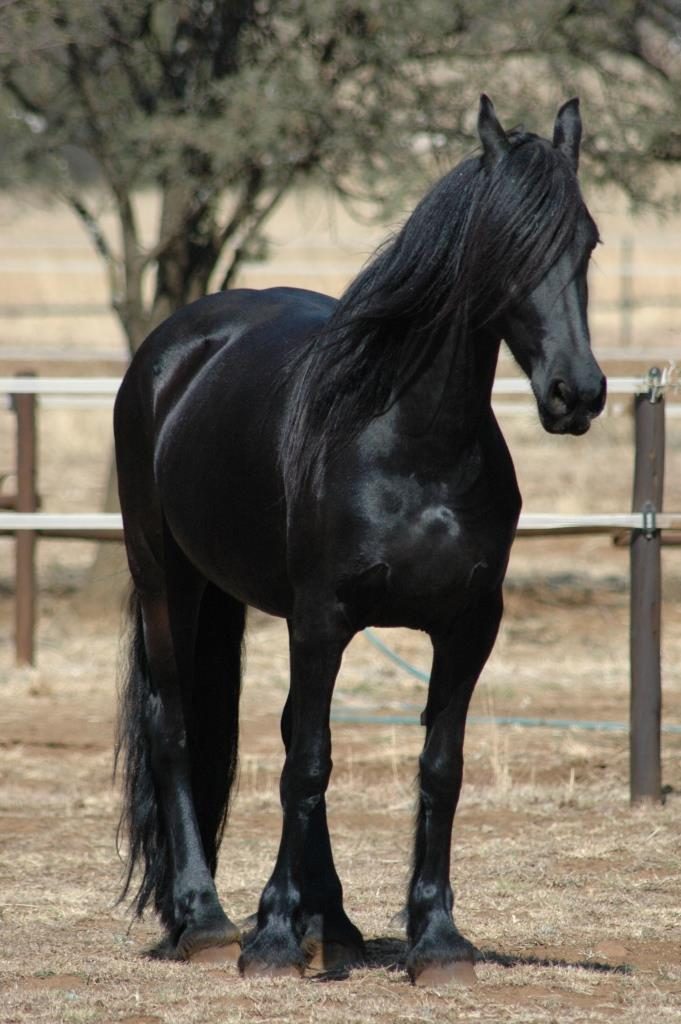 Loret was the first South African bred mare to become Preferent in South Africa and was sadly lost to us shortly after the inspection to the West Nile virus. Another one of her offspring, Yster van Doorndraai, became star at the 2011 inspections and her last colt Bakkies became star in 2012 which gives her six stars! Let's have a closer look at what it means to achieve the Preferent Predicate.
Mares registered in the Foal Book and the Studbook may become Preferent on offspring. The Preferent predicate can be requested from the The KFPS by either the mare owner or the owner of one of the offspring. For the mare to be considered, four quality offspring has to be produced. The following will qualify for the Preferent Predicate:
Ster or Model mares.
Ster geldings.
Foal Book Ster stallions.
Studbook stallions.
Stallions that made the second viewing of the stallion inspection.
Offspring:
Pandora van Doorndraai Bb1 Star Crown (Friso fan S. 'Sport')
Bakkies van Doorndraai Bb1 Rb Star (Ritse 322) – Sold
Yster van Doorndraai Bb1 Vb Star (Ritse 322)– Sold
Roland van Doorndraai Bb1 Vb Star (Tsjerk 328)– Sold
Mona-Lisa van Doorndraai Bb1 Stb Star Pref (Tsjerk 328)
Lomo van Doorndraai Bb1 Vb R (Adel Vb)– Sold
Emma van Doorndraai Bb1 Stb Star (Doede) – deceased
Wiebe van Doorndraai Bb1 Vb H(Brandus 345)– Sold